학교뉴스나 나라별 뉴스를 확인하실 수 있습니다.
Our September newsletter previews one of LSI's new courses for 2019 and takes a look at the successes at LSI Independent Sixth Form College this summer. We also feature Berkeley as our top destination and don't miss our fun quiz about the origins of English words. Take the quiz and be prepared for some surprises.

For details of all our courses, check out our 2018 Language Prospectus andLSI Independent Sixth Form brochure. Need any further help? You can contact the marketing team directly at Marketing@lsi.edu
LSI Marketing Team
New for 2019
Course for Aspiring International Lawyers
Are you a budding lawyer but perhaps lack the English needed to make a mark in the world of international law? Perhaps you already work in the legal field but struggle to communicate with colleagues from around the world.

LSI's new English for Law course will not only improve your general level of English, but will also increase your knowledge in the field of civil, corporate and contract law, formal report writing and much more. By the end of the course you will feel more able to communicate effectively with legal colleagues across the globe.

Learn More
Locations
Berkeley - an American college "town"
Blessed by year-round sunshine and comfortable temperatures, often while our neighbor across the bay, San Francisco, is cold and shrouded in fog, Berkeley is an ideal location to immerse yourself in the unique culture of northern California.

We asked School director Greg Wickline to give us the low down on Berkeley.

Learn More
LSI Independent Sixth Form College
Exam Success for A level Students
Based on their solid A Level results, the first main cohort of LSI Sixth Form students were able to gain access to a range of different universities for a variety of courses. However, every LSI student progressing to university this year will be studying their chosen degree. LSI students have secured places at one of the UK's medical schools, Russell Group universities and some of the most popular degree courses in the country. They will be studying courses ranging from Foundation Medicine to Mathematics, Psychology, Anthropology, and Business Management and Economics.

Many parents and students have been in touch to say how appreciative they were of the support they received from their A Level teachers and the Sixth Form pastoral staff.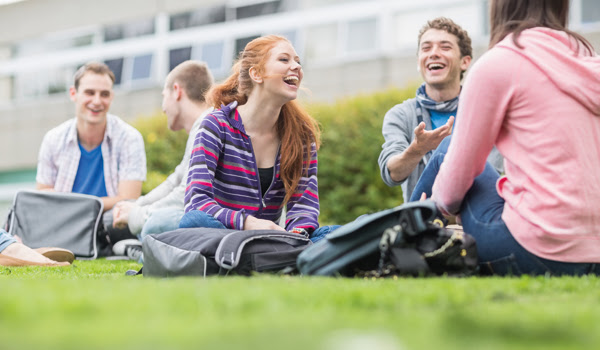 Language Learning
How English is the English Language?
To some linguists, English is the archetypal'magpie' language. Just like its black and white feathery counterpart, English steals words from other languages appropriating even adapting them for its own use.

In our blog we explore just how English the English language is, the languages which have influenced English the most and reveal some surprising borrowed words in our Fun Quiz.

Learn More
Make a note
LSI Public Holiday Dates
There will be no instruction at the listed LSI Schools on the following dates:
| | |
| --- | --- |
| September 3 | LSI USA, LSI Canada |
| October 1 | LSI Brisbane |
| October 8 | LSI USA, LSI Canada |
| October 22 | LSI Auckland |