학교뉴스나 나라별 뉴스를 확인하실 수 있습니다.
미국소식
Views

46
Votes

0
2019.05.31 14:39:59
/ UNIVERSITY HIGHLIGHT
AMERICAN COLLEGIATE AT AMERICAN UNIVERSITY TRANSFER RESULTS
American Collegiate at American University is proud to announce the universities and colleges that their students have been accepted to! All of American Collegiate at American University's students were accepted into a Top-100 institution, both domestic and international, including Boston University, Emory University and New York University. These are only preliminary transfer results, so stay tuned for this list only to improve!
/ STUDENT HIGHLIGHT
UNIVERSITY OF THE PACIFIC STUDENT SUCCESS STORY
Meet Ramesh: a Sophomore student studying at the University of the Pacific from India. Ramesh is studying Media X and recently completed an internship in the Silicon Valley with a VR/AR company. Learn more about Ramesh's US university experience and see if the University of the Pacific is right for your students!
/ UNIVERSITY AND ALUMNI HIGHLIGHT
UIC ALUMNA WINS INTERNATIONAL DESIGN COMPETITION
UIC held an international design competition for a new $95 million Center of the Arts and selected a joint submission from OMA and KOO Architecture. The founder of KOO, Jackie Koo, is an alumna of UIC College of Architecture, Design and the Arts and is practicing in Chicago. A total of 36 architecture firms participated in UIC's design competition. More information on the competition and building design can be found here.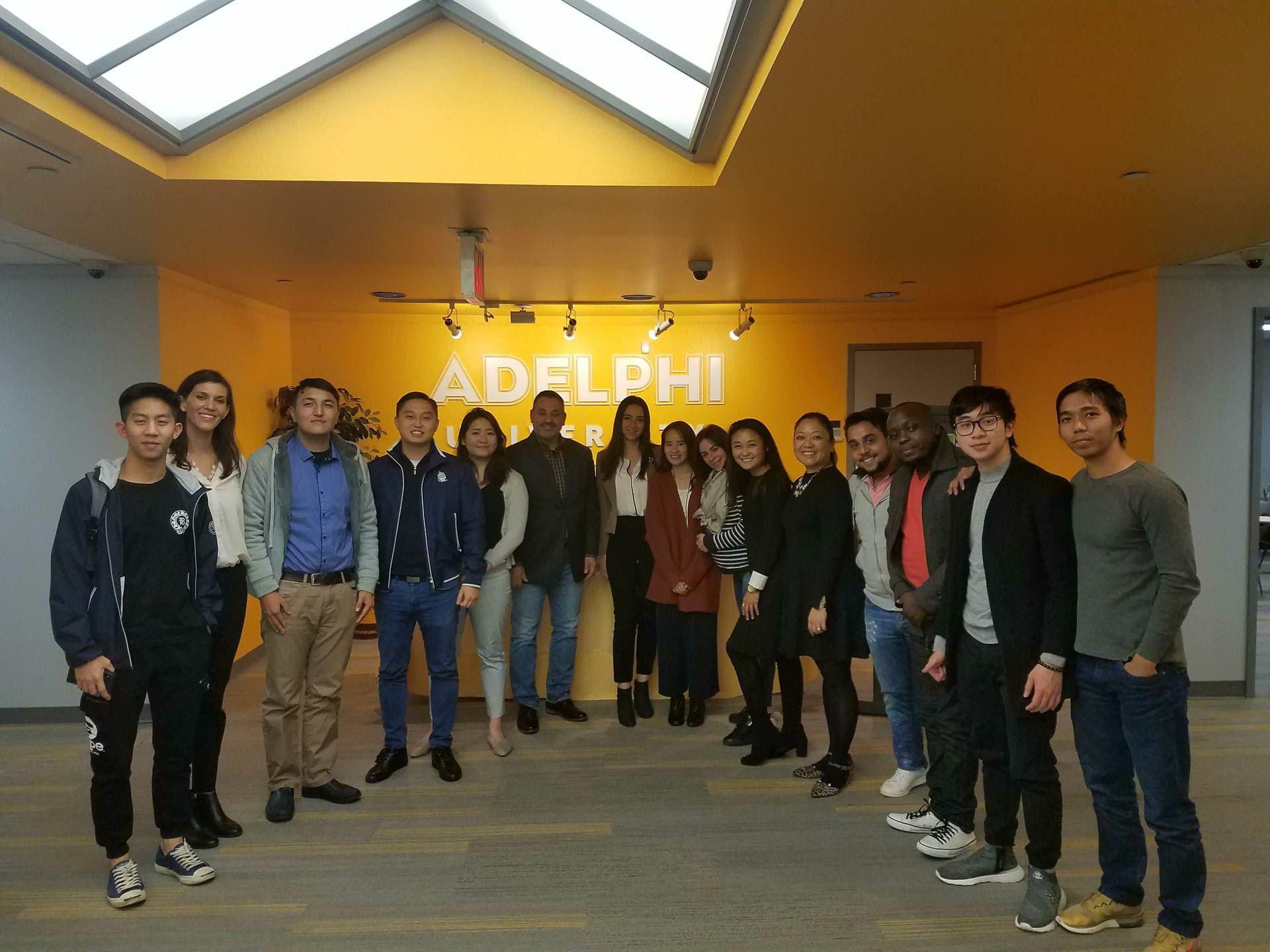 / PROGRAM HIGHLIGHT
ADELPHI CAREER ACCELERATOR - GLOBAL MBA AT THE MANHATTAN CENTER
Students at the graduate level of the Career Accelerator have the opportunity to participate in 2 terms of the Global MBA program. The program consists of workshops, individual advising (accessible in-person and virtually) and networking events to build career readiness skills and connect students to companies in New York City. Recently, students have had the opportunity of meeting and hearing from various top-level employees of Goldman Sachs, Morgan Stanley, and L'Oreal. The accompanying photo was taken from a meeting with the VP of Human Resources at L'Oreal.